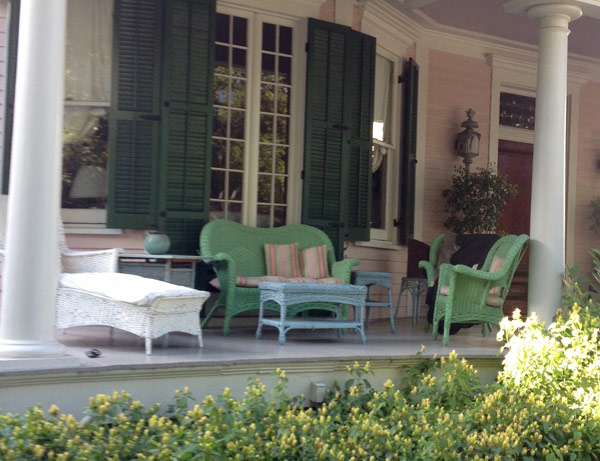 Time to Check Your Smoke Detectors
 sent as a courtesy to the NOFD
DON'T WAIT, CHECK THE DATE
It's time for Fire Prevention Week, and from October 9th-15th the New Orleans Fire Department (NOFD) has joined forces with the National Fire Protection Association (NFPA), the American Red Cross (ARC) and the Louisiana State Fire Marshal (LSFM) to inform local residents about checking smoke alarm expiration dates with its 2016 campaign of "Don't Wait, Check the Date! Replace Smoke Alarms Every 10 Years".
During this year's fire safety campaign, the NOFD will be spreading the word about the importance of having working, up to date smoke detectors throughout the home. According to the latest NFPA research, working smoke alarms cut the chance of dying in a fire in half. Meanwhile, almost two-thirds of home fire deaths resulted from fires in homes with no smoke alarms or non-working smoke alarms. Unfortunately, only a small percentage of people know how old their smoke alarms are, or how often they need to be replaced. As a result of those and related findings, the NOFD and our partners are addressing smoke alarm replacement this year with a focus on these key messages: * Smoke alarms should be replaced every 10 years.
* Make sure you know how old all the smoke alarms are in your home.
* To find out how old a smoke alarm is, look at the date of manufacture on the back of the alarm; the alarm should be replaced 10 years from that date.
The 2016 Fire Prevention Week campaign is especially important for New Orleans area residents. Modern smoke alarms have a 10-year life span. Ten years ago most of us were in the process of rebuilding or remodeling our homes following hurricane Katrina. For the vast majority of us, this process included adding hard-wired smoke alarm systems to our homes and most of these alarms are now nearing expiration. The NOFD would like to assist any and all Orleans Parish residents whose current smoke alarms are at or near their expiration dates through our on-going smoke alarm installation program.
For years now the New Orleans Fire Department has been conducting its "Save Lives, Install Dat" Smoke Detector Installation Program. Whereas uniformed, on-duty NOFD personnel will come out to your home, assess your fire safety needs and install 10yr Lithium Battery Smoke Detectors (free of charge) or replace 9volt batteries in hard-wired smoke detector systems for any Orleans Parish Resident in need. New Orleans Fire Department Superintendent Timothy McConnell often states that during his "entire career in the fire service, I have never experienced a fire related fatality where a working smoke detector was present." Additionally, the NOFD conducts annual commercial occupancy fire inspections year round, which is the industry standard for maximum safety and risk reduction. These inspections enable the department to identify hazards and structural deficiencies that jeopardize the safety of our citizens, visitors and firefighters.
Furthermore, all commercial properties should be inspected annually to receive the best fire protection class rating from the Property Insurance Association of Louisiana (PIAL). This classification translates into better insurance rates for the community. There is a direct cost to our community associated with fires that is reflected in structural and personal property loss; but there is also a significant effect of indirect costs that are reflected in firefighter injuries, reduced property values, tax base, community blight and increased property insurance rates. The ultimate goal is to maximize the NOFD's efforts to fulfill its mission "to reduce the loss of life and property." The NOFD inspection program helps to meet this goal and is instrumental in saving lives while serving as a prudent method of keeping businesses operating. It is an effective tool that serves to assure the health, welfare, prosperity, and life safety of the entire city.
To find out more about our Community Outreach and Fire Safety Programs and activities or to request a smoke detector through our "Save Lives, Install Dat" Smoke Detector Program" please contact the New Orleans Fire Department at 504-658-4714 or visit our website at www.nola.gov/nofd. To learn more about smoke alarms and "Don't Wait, Check the Date! Replace Smoke Alarms Every 10 Years", visit NFPA's Web site at www.firepreventionweek.org.