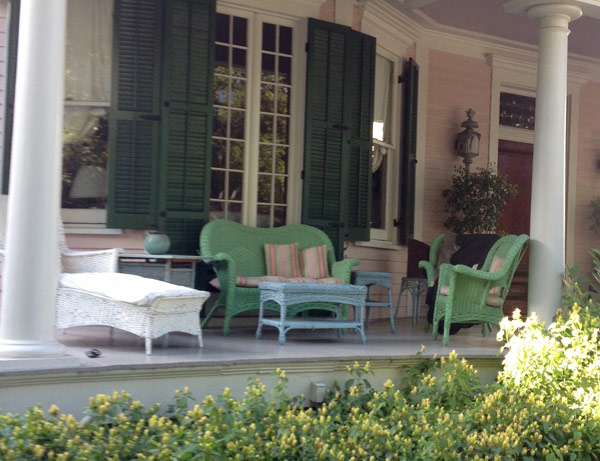 NOPD Connects Newman Vandalism to Other Incidents
FOR IMMEDIATE RELEASE     August 17, 2016
NOPD Connects Suspect to Multiple Vandalism Incidents NEW ORLEANS –
The NOPD is asking for the public's assistance in identifying and locating an unknown suspect whom police have connected to multiple vandalism incidents reported throughout the second police district area. Detectives have connected the suspect to the following incidents: At around July 18, 2016 at 9:48 a.m., a school staff member noticed graffiti on the front exterior wall of a school's gym in the 1900 block of Jefferson Avenue. The reporting person reviewed footage from security. On July 17, 2016 at about 1:45 a.m., an unknown white male approximately 5'11" tall and 175 pounds was seen walking up to the front of the gym building and using a can of red spray paint to draw graffiti and on the sidewalk near the entrance of the building. The unidentified male then fled the scene in an unknown direction. At around 4:15 p.m. on July 20, 2016, Second district officers responded to a criminal mischief in the 6200 block of Perrier Street. Officers observed red and black writing spray painted on the wall of a Children's Advocacy Center. 
On July 20, 2016 at around 7:26 a.m., a school staff member called police after noticing words on the front doors of a school that had been spray painted with red paint in the 1900 block of Jefferson Avenue. On July 30, 2016 at an unknown time, an unknown subject vandalized the front door and a sign in the 7100 block of Plum Street. The incident was reported on August 1, 2016 at 3:38 p.m. At about 7 :00 a.m. on August 17, 2016, a school staff member received a phone call about graffiti writing on a school building in the 1900 block of Jefferson Avenue. Once the school staff member arrived on campus, he noticed surveillance footage showing an unknown subject wearing a mask and spray painting the building. Surveillance video of the suspect has ben released. Three other graffiti incidents occurred in the 900 block of Calhoun on July 22, 24 and 27th but were never reported. Another graffiti incident was reported in the 6200 block of Perrier Street on August 3, 2016. Anyone with information regarding the location or identity of the wanted suspect, please contact any Second District detectives at 504-658-6070.
Crimestoppers
Citizens with information that can help solve a crime are asked to call Crimestoppers at 822-1111 or toll-free 1-877-903-STOP. You could receive a cash reward of up to $2,500 for the information leading only to the arrest, except on homicides, where Crimestoppers will pay half of the reward upon the arrest and half on the indictment of the responsible person(s). You do not have to give your name nor testify to receive the reward but you must contact Crimestoppers directly with your information. Citizens can also submit an anonymous tip online to Crimestoppers at www.crimestoppersgno.org.