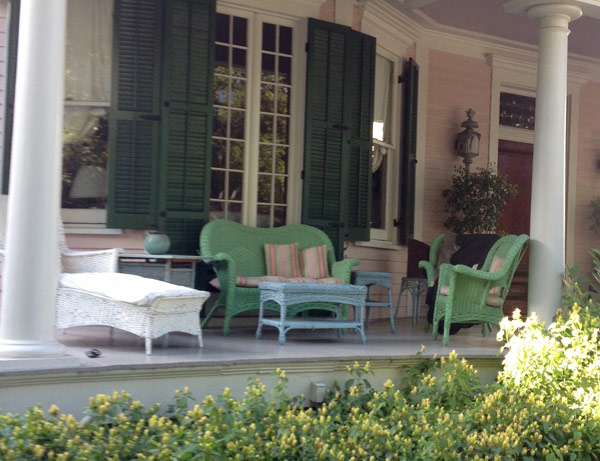 New Orleans Police and Justice Foundation Request
NEW ORLEANS POLICE AND JUSTICE FOUNDATION ENCOURAGES PARADE GOERS TO "ADOPT-A-COP" DURING 2016 MARDI GRAS SEASON
NEW ORLEANS – The New Orleans Police and Justice Foundation (NOPJF) is asking parade goers to Adopt-A-Cop this Mardi Gras season and show their support for the officers who help keep residents and visitors safe.
The NOPJF provides officers with complimentary food options via the "NOPD Food Truck." The food truck makes the rounds to various locations where officers are stationed prior to the parades, and it's stocked with healthy meals, snacks and beverages.
"During Mardi Gras, our officers work long and demanding 12-hour shifts with few – if any – breaks," said NOPD Superintendent Michael Harrison. "They are stationed along parade routes for long hours before, during and after the parades, which means they don't have time to get a good meal. The NOPD Food Truck is a lifeline for officers who are on the job and working the parades during Carnival season."
"We encourage everyone to support the men and women who are keeping us safe this Mardi Gras," said NOPJF President Melanie Talia. "No matter how small, your donation can help make a big difference to these officers. And remember-there would be no purple, green and gold without the BLUE!"
In addition to the traveling food truck, NOPJF also stocks the buses that transport officers to the parade routes so they can fuel up between assignments. All officers working the parades will enjoy access to the NOPD Food Truck and benefit from the 2016 Adopt-A-Cop program.
For as little as $10, donors can sponsor a Mardi Gras meal or snack for an NOPD officer working the parades. Businesses or individuals donating $250 or more will be recognized as an Adopt-A- Cop program sponsor on the NOPJF website.
To donate, visit www.nopjf.org. A $10 donation will sponsor an officer's breakfast, lunch, snack and beverage while they work the parades. The minimum recommended donation is $10.
###
About NOPJF
The New Orleans Police and Justice Foundation (NOPJF) is a 501 (c) (3) nonprofit organization dedicated to supporting the people and processes of the criminal justice system in New Orleans, Louisiana. Founded in 1995, NOPJF played a decisive role in launching the reforms and policy innovations that helped New Orleans lead the nation in crime reduction in the late 1990's. Today, NOPJF is working tirelessly with community groups, business leaders, criminal justice agencies, and City officials to break the cycle of violence and achieve dramatic, lasting improvements in public safety. www.nopjf.org