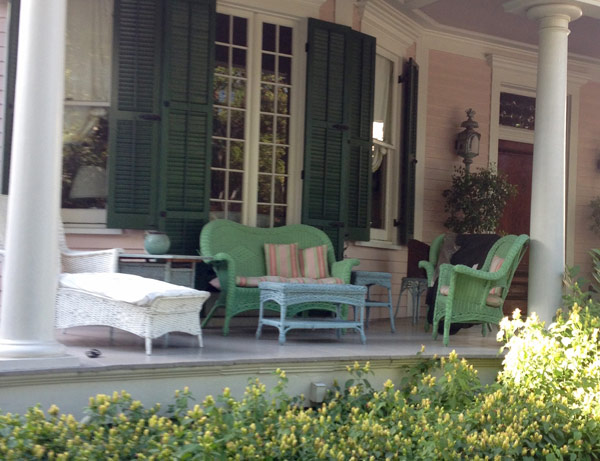 Carjacking on Chestnut and Arabella/ Residents Asked To Check Cameras
Carjacking on Arabella and Chestnut
The victim, an Uber driver, reported that on Thursday, 8-25-16 at about 2:45 a.m. he was driving on Chestnut Street in a westward direction. He stated that when he reached the stop sign at Chestnut and Arabella Street, there was an off white or possibly cream colored pickup truck stopped ahead of him. He stated that he blew his horn to get the truck to proceed. The victim stated that he believed the truck was by occupied by two subjects. He never saw the driver. The victim stated that the passenger exited the truck with a gun in his hand and approached him. He described him as a black male wearing a black short sleeved shirt and a cap with a mask covering his lower part of his face. The victim stated that the subject pointed the weapon at him and ordered him out of his vehicle and demanded his wallet and the keys to his vehicle. The victim stated that he complied with the demands and was told by the perpetrator to 'run and don't look back'. The victim did as he was instructed. The victim stated that he observed the truck and his vehicle turn onto Arabella Street in a north bound direction. The victim's vehicle is a Dark Blue Dodge Charger. The victim relocated to the Second District Station to file the police report. This still an open investigation and is being handle by the Second District D.I.U. Residents in the area with cameras are asked to check the footage near that time of the incident and report any information to the Second District NOPD, 658-6020 or Crimestoppers.
Carl Perilloux, Hurstville Security District Patrol Supervisor
Crimestoppers
Citizens with information that can help solve a crime are asked to call Crimestoppers at 822-1111 or toll-free 1-877-903-STOP. You could receive a cash reward of up to $2,500 for the information leading only to the arrest, except on homicides, where Crimestoppers will pay half of the reward upon the arrest and half on the indictment of the responsible person(s). You do not have to give your name nor testify to receive the reward but you must contact Crimestoppers directly with your information. Citizens can also submit an anonymous tip online to Crimestoppers.