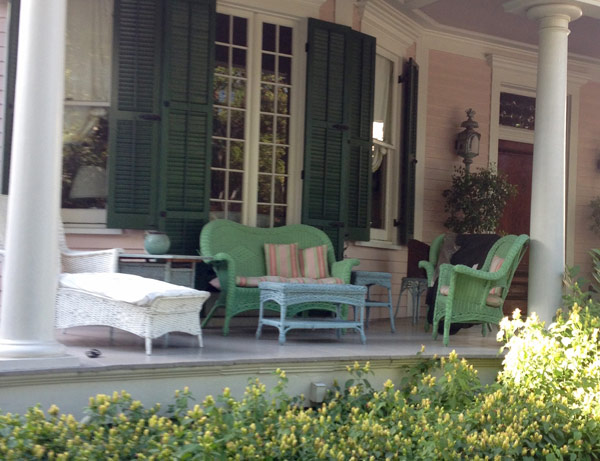 Armed Robbery in 6300 block of Perrier/ Suspect Identified in Peniston Breakin
Armed Robbery in 6300 block of Perrier
At approximately 10:45 am while on patrol, RO's Lt. R. Bush and Sgt. C. Hollinger responded to an armed robbery call from the NOPD scanner. RO's arrived on scene at approximately just before 11 am with NOPD units 16005 and 15061. RO's interviewed the victim. The victim stated that at approximately 1025 hours when she came home from the bank she went inside to get her dog to take it for a walk. She then stated while she was walking her dog a slim black male approximately 5-09 with a low hair cut, mid 20's got out of a dirty silver Nissan Sentra and pointed a silver gun at her head. The suspect then demanded that she give him her purse containing $500.00, credit cards and she complied. The suspect then went back into his vehicle and fled the scene headed south on Calhoun towards Magazine street. NOPD detectives are in the process of obtaining video footage from Children's Hospital and surrounding residents. There is no further information regarding this incident at this time.
Suspect Identified in Peniston Breakin
August Selestan (DOB: 10/30/1979) is wanted by NOPD in connection to a residence burglary on Peniston Street. The victim stated that on Friday, December 9, 2016, at approximately 11:30 a.m., he locked and secured his residence in the 500 block of Peniston and left the area. When he returned to his apartment later that evening he discovered that his 32″ flat screen television and a laptop were missing. He then noticed that the rear window of his bedroom had been tampered with and left slightly ajar. Police were called and a palm print was discovered on the window. After further investigation August Selestan was identified as a suspect in the incident and a warrant has been issued for his arrest. If you have any information about this incident or Selestan's whereabouts please contact any Sixth District detective at 504-658-6060. Citizens with information that can help solve crimes are asked to call Crimestoppers at 504-822-1111 or toll-free 1-877-903-STOP.